Reading time: 6 minutes
WORKING METHODS How the presentation of your lecture is perceived by the audience does not only depend on the content of your lecture. In fact, voice and body language play a far more important role. Here you can find out how to present your lecture in the best way possible.
After 5 hours of elaboration you are sitting in front of a pile of notes. Your presentation is perfectly prepared. But you are still afraid of the presentation. Because you know: if you don't present your knowledge adequately, the preparation was for nothing.
In the end, only what you present will be evaluated and not what is written on your key point cards or in your head. To prevent this from happening, I have put together some tips and tricks for the perfect presentation of lectures.
Important: Without the right preparation, it will be much more difficult to give a lecture.
Before your presentation
Become aware of your goal! Is it just the good grade or do you want to move your audience to something? Have you thought of an exciting introduction? With these thoughts in the back of your mind, talk through your presentation several times – with and without the inclusion of illustrative material. Ideally, you will now know your key points and the respective movement sequences almost by heart. If you want to work with a beamer, etc., you should also think about how to get along with the technique you need or look for someone from the audience to help you in an emergency.
During your presentation
Did you know that the content of your presentation is only 10% of the total effect? Of course, especially for the teacher, what you say plays a big role. After all, he wants to see how hard you've worked in the topic. Also the students should of course take something from your presentation with them. But we all know ourselves that as a listener, especially when hearing difficult content, you tend to switch off quickly.
To avoid this, you need to know how to use your voice correctly. This makes up 40% of the effect. To be honest: Who wants to listen to a lecture that is monotonous and boring? No matter how good the illustrative material is. Play with your intonation. Of course, don't exaggerate, you don't want to put on a play. Imagine that you would tell a good friend something interesting: Speak loudly and confidently, not too slow and not too fast.
Even if you are excited and stutter a little at first, don't worry. This happens to everyone and will give in after a minute or two. Nevertheless, try to avoid frequent "Um…", "Well…", etc. Swallow it and instead take a break and a deep breath. In short: if you speak in a relaxed and friendly manner, nothing can really go wrong. The same applies to the most important point of your presentation: your body language with 50% of the total effect. If you seem insecure, it looks like you have not prepared yourself well.
But this will not happen to you, because with a perfect preparation you have nothing to be afraid of. Show this security and calmness by standing straight but not stiff. Try not to fidget, because this makes not only your listeners but also yourself nervous. Make as much eye contact as possible to ensure that your listeners really stay with you. It is also important that you show a certain amount of joy in the topic, but also in the lecture itself (naturally appropriate to the topic and never exaggerated). And: a bit of humour has often helped to get over the odd mishap.
After your presentation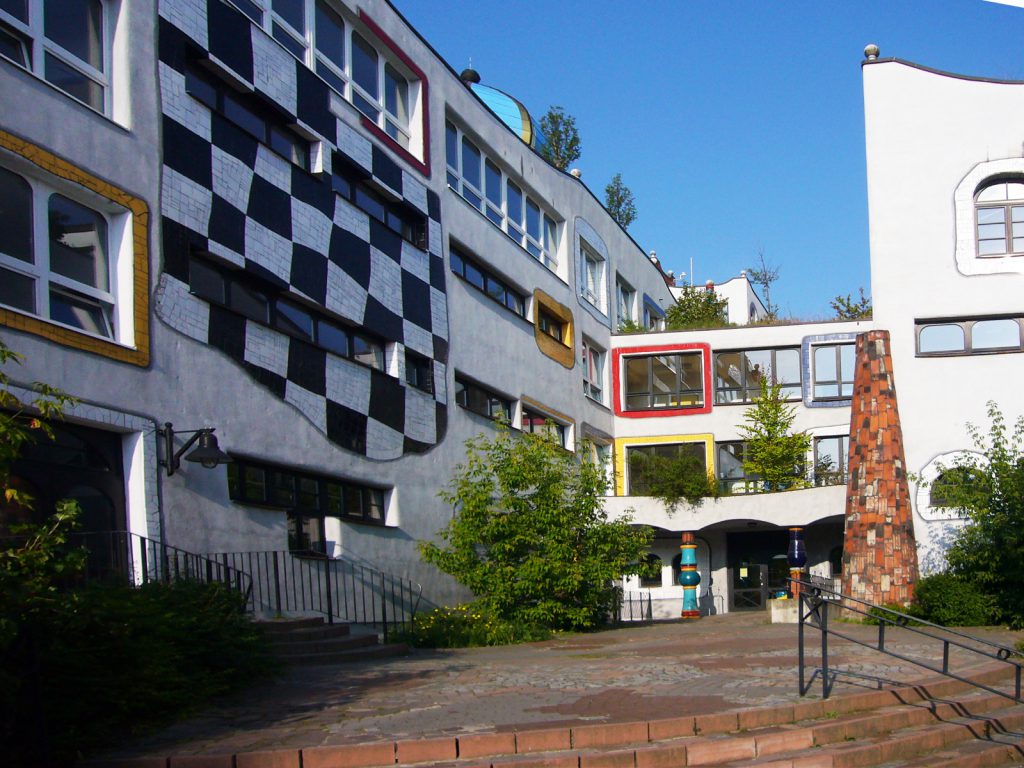 After a memorable exit (not just "I'm done" or "Thank you for your attention"!), there is the mostly unpleasant part: being asked questions. But don't panic on the titanic. After all, you have dealt with the subject intensively. If an uncomfortable question does come up, try to gather all your knowledge and search for a keyword that you may have read during your research. But before you start stumbling around or just talking nonsense, you better admit that you "didn't really deal with this topic in detail" or "didn't focus so much on it".
When your presentation is finally evaluated, you can relax for a while. Be proud of what you have achieved, but also take the criticism to heart and reflect on yourself. This is the only way you can make it (even) better next time.
Summary
In order to give you an orientation on the most important criteria for the evaluation of a lecture – for preparation and presentation, I have put together the following evaluation table:
| | | |
| --- | --- | --- |
| Criterion | Points to be achieved | Points achieved |
| Content | | |
| Speaking time | | |
| Professional level | | |
| Factual accuracy | | |
| Interesting beginning and ending | | |
| Outline | | |
| Main statements | | |
| Securing what hast been said | | |
| Presentation | | |
| Speech style, volume | | |
| Speech speed | | |
| Choice of words | | |
| Speaking freely, eye contact | | |
| Posture | | |
| Interaction | | |
| Media/display material used | | |
| Involving students | | |
| Group lectures: Division of the parts of speech, interaction in the group | | |
| Others | | |
And now: Find out how to really put the finishing touches to your presentation here.